Occupational Illness – Claim Compensation for Ill-health or Disease from Work
During the 2018/19 period, there were an estimated 1.4 million employees suffering from an occupational illness or ill-health developed through work practices or exposure in the UK. Across the spectrum of industries, 44% of cases were related to employee mental health, in the form of stress, anxiety and depression. 37% reported were musculoskeletal disorders, particularly in the form of back pain or as damage to the arms. Other industrial diseases within that mark-up include occupational deafness, skin conditions and lung diseases. Lung complications cause around 12,000 fatalities a year from past workplace exposure.
Most of these instances of occupational illness are not life-threatening but can be quite detrimental to the quality of life a person suffering from them can expect; such as with hand arm vibration syndrome and occupational asthma. In the cases where lives were lost, most where attributed to asbestos exposure – causing asbestosis, mesothelioma and other occupational cancers. Chronic Obstructive Pulmonary Disease, which again is not always fatal, accounts for a significant portion of lung disease deaths.
Friends Legal views it as a professional obligation to reduce these numbers of occupational illness and death further. By using our talented solicitors, we hold businesses responsible for their employees' well-being. Our panel of employer negligence lawyers help people claim compensation when they have developed an industrial disease, because of workplace exposure and practices.
If you or a loved one has developed an occupational illness because of work, speak to our team for a no-obligation, free claim assessment. We provide friendly and empathetic advice, and can work on a no win, no fee* basis for all claims. We have a 24/7 claim helpline you can reach on 08082391859.
What types of illnesses, diseases and disorders most commonly pose a threat to employees?
Whilst us humans like to think of ourselves as evolutionary marvels, the truth is we are very susceptible to discomfort and disease, especially when experiencing them over time. For those in the workplace, the largest industrial illnesses and disorders present are:
What were the main categories of industrial diseases that result in the deaths of workers?
Of the 13,000 average deaths of industry workers a year, over 90% of them are from complications due to lung disease. Whilst Mesothelioma doesn't exclusively affect the lungs, it is most often fatal in that area. The main groupings are:
Lung disease

Diffuse Pleura Thickening

Occupational cancers, such as stomach cancer
If a loved one has died as a consequence of an occupational illness or disease contracted from their work environment, we can help. We will evaluate if employer negligence resulted in the loss of life and if so, what level of compensation might be awarded as justice to support the family – call today on 08082391859.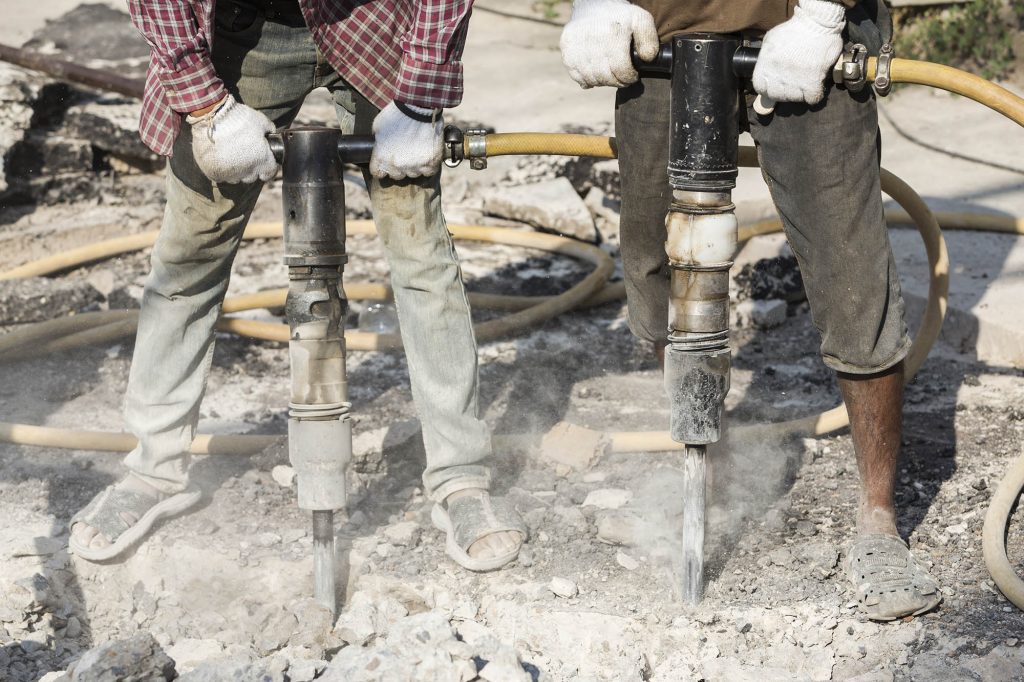 What industries had the highest rate of occupational illness in workers?
Accounting for all types of ongoing or new reports of work-related illness in the last 12 months for all of the the UK, public administration & defence, human health & social work, and education have significantly higher rates of ill-health compared to all industries and numbers employed. These sectors were especially plagued by stress, anxiety and depression, accounting for around 50% of all cases reported in each of the three. Musculoskeletal disorders were responsible for around a quarter to a third of all cases in these industry groups.
For the 2018-19 period, the sectors with highest rates of work-related illness were:
Electricity, gas, steam and air conditioning (4900)
Public administration & defence (4740)
Human health & social work activities (4310)
Education (3720)
Construction (3400)
Transport & storage (2990)
Arts, entertainment and recreation (2990)
Regardless of the type of workplace you are in, if your employee has put your health at risk, then you may be eligible to claim compensation for the industrial illness. Speak to us on 08082391859 for an accurate claim evaluation and expert advice today.
What areas of the UK are you more statistically likely to suffer ill-health at work?
The South West and Yorkshire & the Humber come out significantly worse than the rest of Britain for work-related ill-health. The south west has a particularly mixed industrial composition, with a blend of agriculture, forestry and fishing, service-based business, manufacturing and arts, entertainment and recreation.
Yorkshire and the Humber has the most significant manufacturing presence in the UK. It also has a large number of financial/insurance and retail companies operating in the area, with several head offices present.
The UK comes out very well in comparison to the EU when it comes work caused health problems that required sick leave. Poland and France are particularly poor for it, with Poland having more than 4 times the percentage of sick workers than the UK. The hope is that Britain can maintain this lead after the Brexit transition completes.
Aside from lives and employee well-being, what does occupational ill-health cost the UK?
There is an estimated cost of £9.8 billion annually related to illness from work – excluding long-latency cancer cases. While the UK government bears about a quarter of this figure, it is known that statutory sick pay doesn't go far in supporting those afflicted by industrial disease. With 23.5 million working days lost to work-related employee sickness, it shows the possible extent of people struggling financially as well as physically.
We're also seeing a trend in cases that involve contractual or zero-hour contracts (0hr). These usually do not allow staff time or provide benefits to recover from an occupational illness. If the place of employment has caused a disease or illness, these types of employees will receive no financial relief for being off-sick because of it. This may continue to be a burden to staff, especially if legislation isn't passed to protect them.
When you've become sick due to exposure – or in pain due to environment – in the workplace, we work towards the maximum compensation available to you, no matter your background or role.
We offer our services on a no win, no fee* basis – you don't need to stress over legal fees in seeking damages for your ill-health. Friends Legal pursues compensation claims to help you recover, if possible, for your disease, discomfort or disorder. We also look to punish employers for unsafe environments, systems and negligence so that other workers might enjoy a safer workplace.
Speak to our team of employer negligence solicitors for a free claim assessment today on 08082391859.
What can be done to prevent developing occupational illness in the workplace?
There is a something of a case-by-case basis when it comes to preventing illnesses. A thorough risk assessment is one of the best starting points. This helps to identify what, if any, PPE is suitable for the role – especially in situations involving inhalation, like with asbestos exposure or lung diseases. But this is also true of work-related hearing problems, like Tinnitus, where adequate noise protection is key.
Training is also an absolute must, even when it comes to office environments, knowing what the proper siting positions are, or when to take breaks will help prevent musculoskeletal disorders, and even mitigate stress from overworking.
In workplaces that have infectious diseases as hazards, most companies will have already performed a thorough risk-assessment and evaluated proper PPE – this can be seen in industries such as waste management and scientific & technical. Still these types of workplace illnesses do happen, and there are often grounds to seek compensation for them.
A loved one has passed or is seriously ill because of an occupational illness; can I claim on their behalf?
Things usually must be seriously wrong in the workplace for employees to lose their lives. With the exception of asbestos-related diseases, exposure to substances that causes severe illness and death, like in the case of dust, require an almost total lack of PPE and regular inhalation.
But clearly this still happens. If you've lost a love one, speak to our team on 08082391859 to have your case reviewed with an empathetic and friendly manner. If we feel like you have a case, will connect you with the most suitable work illness solicitor on our panel do deal with your claim with minimal disruption to your own daily life.
The loved one was self-employed, but died or is now severely ill from a disease developed in another work environment, can I still seek damages for them?
This is admittedly a bit harder to establish liability for. That's not say it's impossible to do so, but evidence to support these cases is usually harder to provide given the self-employed or contractual nature of the role. We would recommend you speak to a specialist, as we will be able to give you an honest answer whilst being friendly and empathetic. We're on 08082391859 and provide a free assessment, so that you're not spending out if you're unsure on the potential success of your claim.
What should you do if you've developed an occupational illness because of work?
We'd be lying if we said seeking compensation should be the first thing you do if you're ill due to work. Our main concern is your recovery, if that is an option to you, to hopefully prevent this condition happening to you again, or making it worse. This is especially true where the risk of further stress is present.
Getting an accurate medical report and diagnosis will help us evaluate your case when you do feel it's time to file a claim for compensation. This way we can start to identify what the occupational illness is and how it has affected your daily life, and what the likely cause of it was – which in the case of employer negligence will show who is liable for it.
It also helps if there is a record of your ongoing symptoms and discomfort you experience. It can show the potential long-term consequences of the industrial disease and help to calculate the appropriate compensation.
Contact our team of occupational illness specialists – we can help you evaluate if and how much you may be able to claim, and provide advice and guidance on your recovery. Call on 08082391859.
Can I be fired or dismissed for seeking damages against my employer for my industrial disease?
Laws have been put in place to prevent discrimination of employees in the event of a claim for compensation due to employer negligence. This means employers cannot get away with putting their employees at preventable or unnecessary risk from occupational illnesses.
Most employees aren't aware that insurers often pay the employer liability compensation. The company therefore doesn't usually pay for the successful claim out of their own pocket.
Could I still seek compensation from a company that is responsible for my occupational illness, but is no longer trading?
This is something that happens quite regularly, especially with long-latency conditions like asbestosis and mesothelioma. In the event of decades passing, it can be a potential roadblock to seeking damages for the work-related illness. However, we have helped many people claim in this situation by tracking down the insurance company responsible for the employer's liability and raising the claim with them. If you're at all unsure, speak to our team on 08082391859 for a free evaluation of your case.
Am I likely to have a case to claim compensation for my occupational illness?
There are a number of factors that dictate the success and the level of compensation for your workplace illness claim. For the most part, it comes down to if and how your employer placed you in danger of becoming sick, as well as the severity of the disease contracted at work. Our helpline is open 24/7 on 08082391859, so that you can discuss your case with us in an honest and friendly manner.
What advantages do I have if I claim compensation for an industrial disease with Friends Legal?
We have a team of technical qualifiers who can assess your claim for free. If they feel you have a case, we bring your claim to one of our panel solicitors – that way you don't run up any legal fees by just asking questions.
Our telephony team is open 24hrs a day, but you can leave them a message with our contact form, and they'll get back to you within a few working days.
Our panel of workplace illness solicitors can work on a no win, no fee* basis, meaning again, you're not drumming up expensive legal fees by claiming for your ill health.
Our team covers the whole of the UK, and you'll be assigned to a panel solicitor depending on if you're in England and Wales, or Scotland.
We have a UK call centre, based in Manchester, and come from all walks of life.
We have helped thousands of sick employees claim compensation.
We fight for the maximum compensation for your occupational illness, because ultimately your job is to make the company successful and they should at least ensure your health and well-being in exchange.
When we calculate your claim amount, we factor in loss of earnings, general expenses and any ongoing costs incurred by your condition, so that you get the highest level of compensation due to you.
 We're friendly, empathetic and here to help you however we can.
Get in touch with our occupational illness solicitors** today to find out if and how much compensation you could claim.
If you're suffering from an illness, disorder or disease because of your workplace, and your employer is at fault, get in touch today. Call our helpline on 08082391859 to start your claim – we're here to help.
Start Your Industrial Disease Claim Today
08082391859
Contact Our Employer Negligence Claim Experts Now